Have you just finished a large-scale construction project? Congratulations! You've achieved a feat that the average person wouldn't even attempt. Now for the challenging task of getting your newly built space ready to occupy – but have no fear, commercial cleaning services in Chattanooga are here!
You've achieved your dream of having a new, beautiful home or office but still feel overwhelmed. You still need to clean up all that dust and debris before you can call it "home." That's where post-construction cleaning services come in! Let us explain why you should utilize these services and maximize your newly constructed space.
Post-Construction Cleaning Services: What Are You Waiting For?
Are you in dire need of commercial cleaning services in Gatlinburg? You no longer have to bear the burden of tidying up your construction zone – post-construction cleaning services are here to save the day! Professional teams can care for all your commercial cleaning needs, micro-managing every nook and cranny so your business looks as perfect as you envisioned. Don't endure the stress and hassle of post-construction cleanup. Reach out to MD Environmental Services today!
Saving Time and Money
Post-construction cleaning services save valuable time and money that would otherwise be spent on purchasing the necessary cleaning supplies and equipment and hiring a team of cleaners to do the work for you. This factor is especially important if you are trying to move into your new space as quickly as possible.
Post-construction cleaning companies can help get the job done faster than if you were to do it yourself. Plus, they often provide additional services, such as window washing, floor waxing, and carpet cleaning, which can help bring your space back to life with minimal effort!
Creating a Safe Environment
Safety must be taken into consideration when any construction takes place. Dust and debris from construction materials can create an unsafe environment for those who inhabit the space once it is finished. As such, post-construction cleaning services have skilled teams with high-quality vacuums and industrial-grade cleaners designed specifically for this purpose. They will ensure that every surface is cleaned thoroughly, providing peace of mind for anyone living or working within the space.
Making Your Home Ready For Move-In Day
Post-construction cleaning services provide an excellent opportunity to prepare your newly constructed home for move-in day! They will remove any lingering dust or debris from construction materials and deep clean all surfaces, including floors, walls, windows, furniture, and carpets.
These professionals will even hard-to-reach places like ceiling fans or light fixtures! Paired with other pre-move tasks, such as packing boxes or arranging furniture in its final configuration – post-construction cleaning teams can ensure everything is perfect before you open the door on move-in day!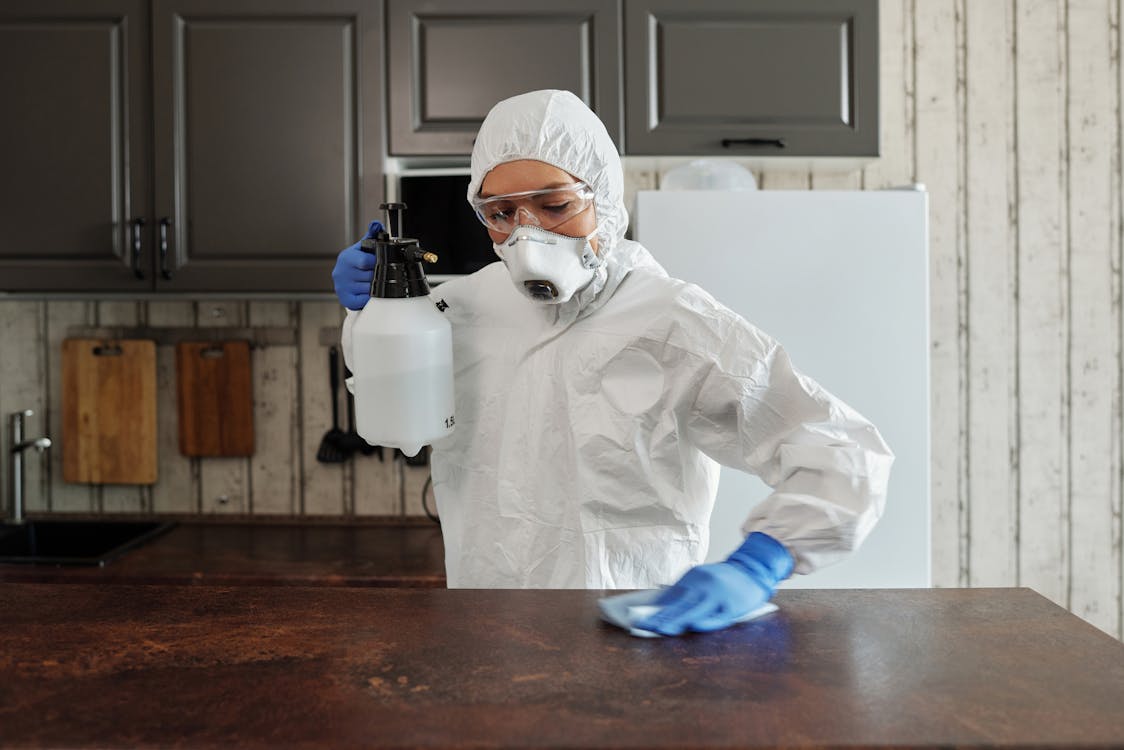 Final Thoughts
Post-construction cleaning services are important for many reasons – from saving time and money to creating a safe environment for those who inhabit the space once construction is complete. And don't forget about making sure your home is ready for the move-in day by deep cleaning every surface inside (and outside) your new home!
Post-construction teams have the expertise to ensure everything looks perfect before you open the door on the move-in day– so what are you waiting for? Get started now!